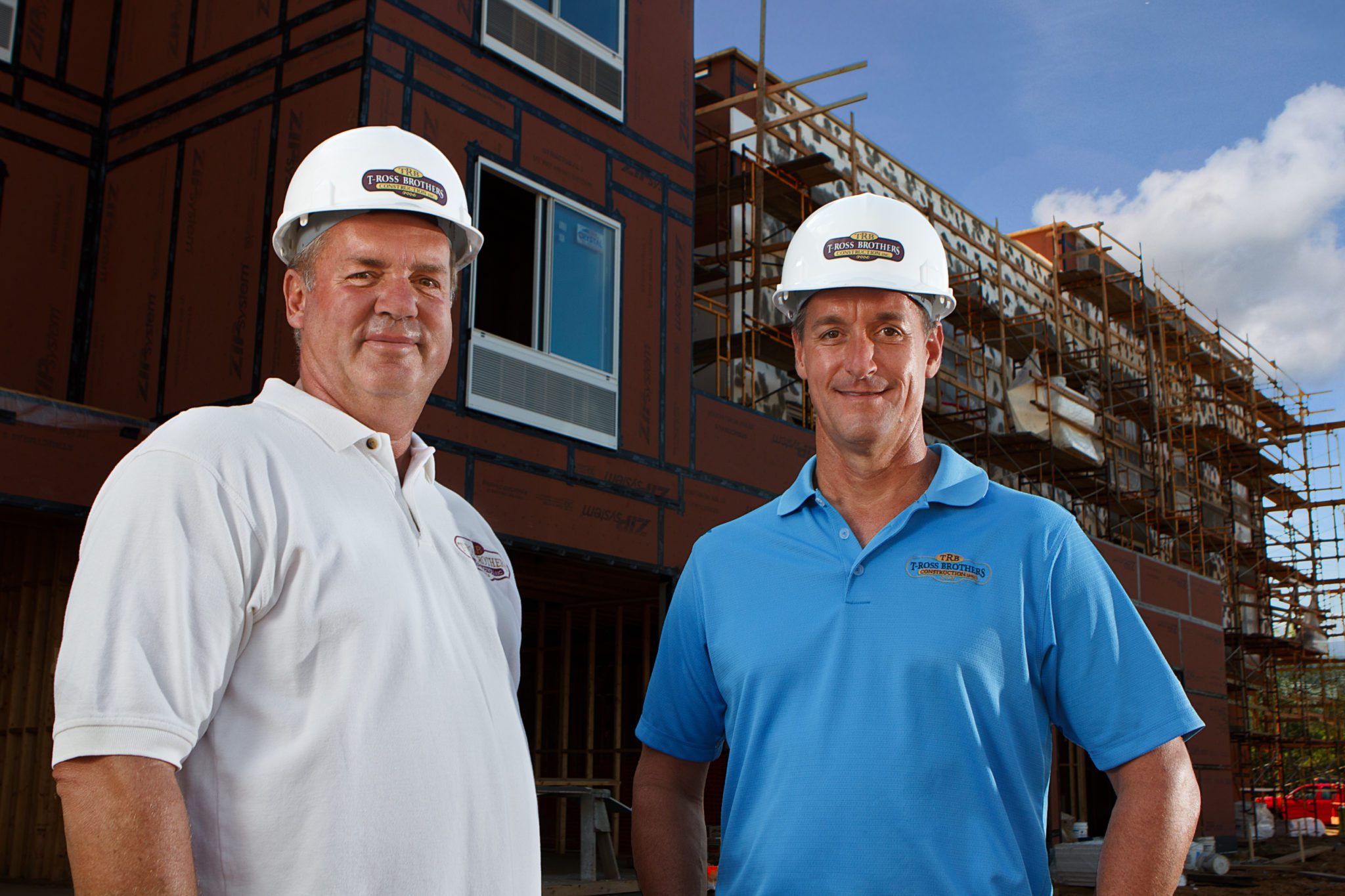 The Ross family has been constructing facilities in Central Pennsylvania since four Ross brothers moved to the U.S.A. from Scotland in 1756. Many of our communities and business have been built by the Ross family.
Today, T-Ross Brothers Construction, Inc. is owned by brothers, Todd G. and Tom E. Ross. In 1996, the brothers purchased the 38-year old business from their father, Thomas H. Ross, after working their way up through the construction business. The brothers began with sweeping floors and sorting nails from the time they were old enough to hold a broom.
From childhood, they were taught by their father the proper use and installation of materials. Having worked through each phase of the construction business, the Ross Brothers have the knowledge and expertise to propose the most suitable solutions to any construction challenge.

Thomas H. Ross Inc. started (contractor & builder)

McAnallen – Ross Constructors, Inc. merger

Todd & Tom Ross (brothers) purchased assets from father and started T-Ross Brothers Construction, Inc. T-Ross Brothers Construction, Inc. formed. Moved from original office to new location in Sunbury

T-Ross Brother Construction, Inc. moved from Sunbury to Rt.147 & 45 in Milton

T-Ross Brother Construction, Inc. moved offices from Rt. 147 & 45 and opened a new corporate office at 2733 State Route 45, Milton